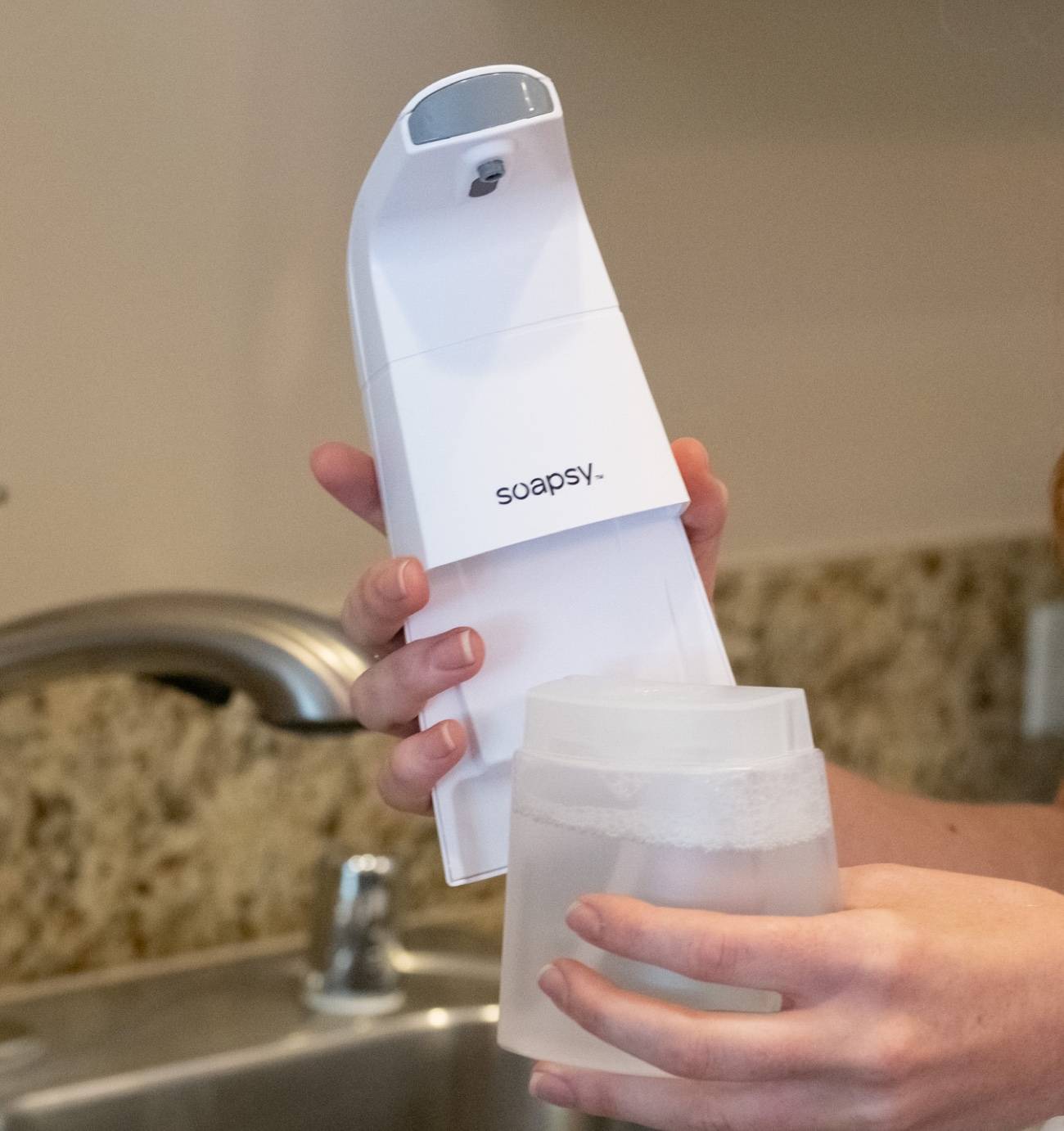 Fill Up

Fill Soapsy dispenser with cool to room temperature water to max fill line.

Drop in

Drop one Soapsy tablet into water and watch as luxuriously foamy suds begin.

Get Clean

Place your hands under the sensor, and a perfectly portioned amount of soap will appear. Wash and enjoy your touchless cleaning experience!